SPORT HAS THE POWER TO TRANSFORM LIVES
Women in Sport's vision is that no one is excluded from the joy, fulfilment and lifelong benefits of sport. Yet all too often, women and girls are still missing out.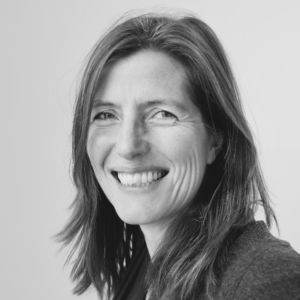 "Throughout the last two extraordinary years in which we lived through the first pandemic since 1919, Women in Sport has been a voice for girls and women who deserve to experience the joy and fulfilment of sport and yet all too often miss out. We've called out the treatment of women's sport in lockdown and demonstrated thought leadership to ensure that women's sport, which, after all, has only been mainstreamed within my lifetime, should stay safe and fair.
Almost as soon as the first unprecedented nationwide lockdown was announced in March 2020, Women in Sport stepped up to research the effects of lockdown on women's lives as they related to exercise and soon after dug deep into the lives of teenage girls. This, combined with subsequent research into diverse women in midlife, led to our trailblazing new campaign #TimeTogether.
Teenage girls are facing multiple barriers to getting active and are also redefining their relationships with their mothers who are trusted figures in their lives. Women in midlife have been stereotyped to put their own needs last but will take exercise if with their daughter. Hence #TimeTogether aimed to inspire these two groups to experience the joy of exercise with one another. In a similar vein, we created and fundraised with some brilliant partners winning £1.3m for a pilot programme, "Big Sister", to provide support to teenage girls from disadvantaged backgrounds.
We have developed some powerful partnerships with major brands, specialist providers, and with sports and leisure providers during these years and are extremely grateful to them all for their support. To the individuals who have donated money to us during these years or undertaken extraordinary challenge events to raise money for us, we are also greatly indebted. We are determined to continue to stand up for women and girls in sport."
Stephanie Hilborne OBE, CEO
TO INSPIRE CHANGE WE AIM TO...
HOW WE HAVE CHAMPIONED CHANGE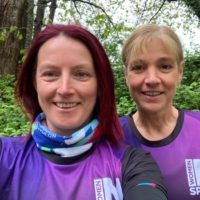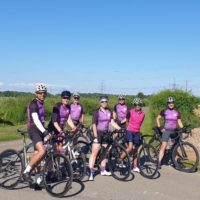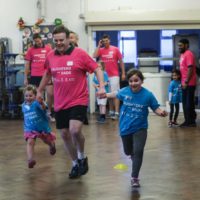 600,000 page views to learn from our insights, be inspired by our campaigns, and understand our thinking on major issues
Research, Impact Reports, Infographics and Insight
Being Social and Engaging
107,000 social followers and over 7m reach through social media campaigns
1,850+ representatives from different organisations engaged through 40+ events, webinars and panel discussions
Women in Sport was covered in 143 pieces in the mainstream national media
382m reach through national press
Our press coverage was worth £2,250,000 advertising value equivalent
Total number of coverage pieces
Reach through national press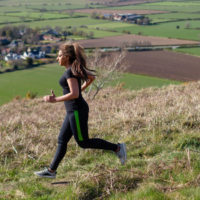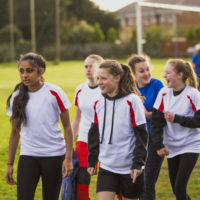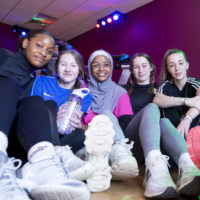 "As an athlete, broadcaster, founder of Becky Adlington Swim Stars and a mum, I have experienced first-hand the gender inequalities that persist in sport for both my daughter and me. I am passionate about inspiring and helping all girls and women to feel they belong in sport. Everyone, whatever their age, ability or skill, should experience the opportunities it brings – joy, resilience, strength and empowerment – all of which are important for a healthier and happier nation. Thank you, Women in Sport, for championing this change."
Becky Adlington OBE, Women in Sport Patron
THOUGHT LEADERSHIP AND POWERFUL INFLUENCE WITH OUR PODCAST
Securing the Future of the Charity
"I am proud to be working for a charity helping to change society. To do so, it must be run highly effectively.  I am delighted that we have managed to consolidate our financial position during this period, and our stronger financial reserves mean we have been able to respond promptly to needs.  One example was our ability to commission research almost immediately after lockdown was announced. The murder of George Floyd challenged the world to become more serious about racial equality, and a major focus for us during this time has been to seek to diversify our staff. I am very proud of the way we changed how we recruit, so now between 30% and 50% of applicants for our roles are from diverse backgrounds and we are long-listing around 10-15 candidates to have phone calls with before building truly diverse short-lists to interview.  We have improved the diversity of our team from 13% to 21% as a result of these changes."
Harinie Wijeweera,
Head of Finance and Operations
We are grateful to our partners and supporters who continue to help us achieve our vision now and in the future for all women and girls across the UK. We continue to build funding partnerships that strengthen and diversify our income as well as align with and support our ambition.
We couldn't do it without our funding partners….

Women in Sport continues to benefit from a strong partnership with Sport England, sharing expertise and working together as part of a wider movement. We are grateful for their ongoing support and investment in improving the lives of women and girls through sport.
WILL YOU HELP US TRANSFORM THE LIVES OF EVERY WOMAN AND GIRL THROUGH SPORT?